We have been conducting worldwide research day and night to develop more user friendly inks.
Our laboratory has many original technologies, which is supported by our over 110 year history. As we develop new products, we bear in mind two important factors. "Will this product have worldwide acceptance?" and "Is this product safe for the environment?"
From Japanese standard inks to world standard inks, our world-renowned R & D department works diligently to develop easy-to-use products.
On the subject of environmentally friendly inks, we developed the first water-based ink in Japan. We also are focusing on the performance and cost aspects of UV curing inks and water-based UV curing inks to further develop them to be our key products of 21st century.
Introducing our technical expertise
r&d 01
Teikoku Printing Inks has many more patent applications for functional inks than our competitors.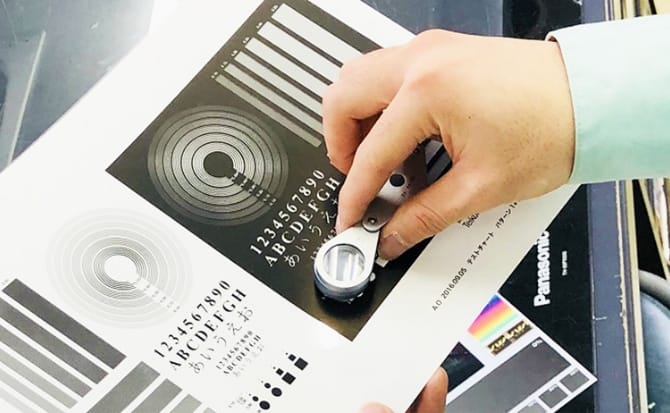 Material Procurement
r&d 02
We are looking for raw materials and sub materials for our functional screen inks.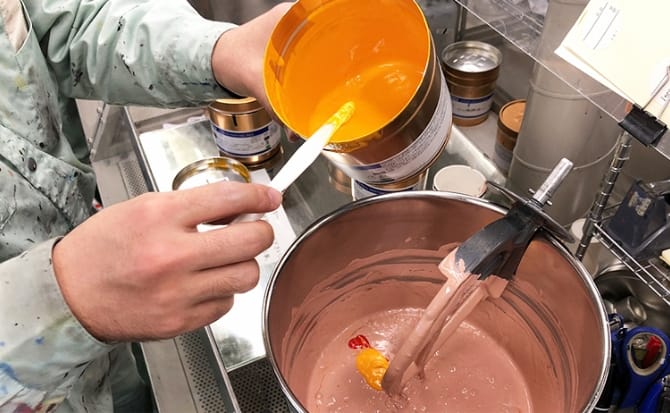 Technology
Platform
r&d 03
We have established a technical platform, which enables us to contribute to our customers' needs in order to add value to their products.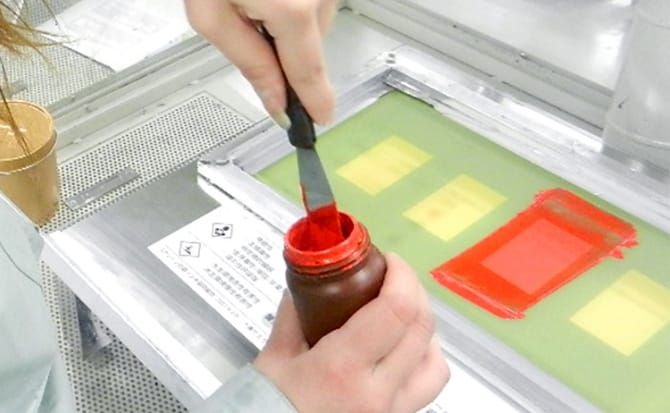 We support our customers by solving their problems with our functional inks, our technical skills and our experience.