Capability to print uniform and thick solid prints
Introduction of High-Definition Ink (high-quality, high-definition screen ink)
Good news to those in charge of development of high-end home appliances where high quality and beautiful design are required.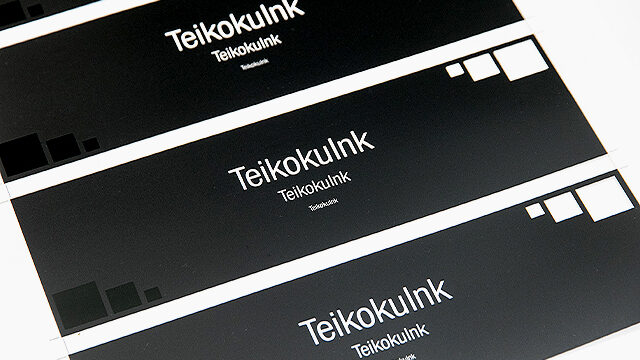 Introduction of a function that print uniform and rich solid without unevenness of High Definition Ink (High-Quality, High-Definition Screen Ink).
Note1) Now we still deliver High Definition Ink in Japan only.
Note2) High Definition Screen Printing Ink obtained patent.
1. Excellent physical properties of High Definition ink realizes high quality solid printing.
1. High Definition ink realizes high quality solid printing together with thin lines.
The High Definition ink made it possible to print a fine line of 100 µm line and space and a gradation of 100µm dot diameter by using the conventional decorating polyester stencil.
The physical properties of the High Definition ink that reproduces the fine design of this 100µm level also exerts power to realize a uniform and rich solid without unevenness.
Furthermore, this solid printing enables high-quality design because it is compatible with fine outline printing and sharp cutting line of the printed boundary line.
2. Solving the problem of unevenness of metallic ink and pearl ink
Conventionally, in the ink to which a filler (a filling material for imparting functionality) is added such as metallic ink or pearl ink , the density or orientation of the filler changes due to a change in ink physical properties immediately after printing and dripping of ink from the squeegee. There was a case that unevenness occurred in the coating film.
The problem of this unevenness occurred similarly even with the ink which added the filler which adjusts the optical properties, such as mat ink and anti-glare ink.
However, the physical phenomenon that causes unevenness is suppressed by its excellent ink property, the High Definition ink realizes a uniform and beautiful solid image without unevenness even in the functional ink to which the filler is added.
2. Introduction of examples
1. Comparative Example of Pearl Ink
This is an example of comparative printing of ink with filler (pearl powder) added to transparent color.
| | |
| --- | --- |
| Conventional Ink | Unevenness is occurring in part. |
| High Definition Ink | Uniform printed ink layer without unevenness. |
2. High Definition ink realizes both thick black solid and uniform matt feeling.
High Definition ink gives optical function such as matte and anti-glare to transparent color, and it can also be used as overcoat.
The following is an example of printing a matte clear of High Definition ink on black High Definition ink, but a uniform coating without unevenness is realized.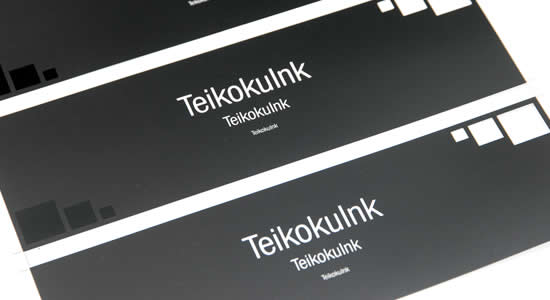 3. Product information of High Quality and High Definition Ink
Product information of High Quality and High Definition Inks are as follows.
| Ink Series | XERInk series | XIP-HFInk series | XGL-HFInk series | XFMInk series |
| --- | --- | --- | --- | --- |
| Type | 1 pack type | 2 pack type | 2 pack type | 1 pack type |
| Substrate | Treated PET, PC | Treated PET, PC | Glass | PC |
| Application | Applicable to printing name plates. | Applicable to injection molding. | Exclusive for printing glass | Applicable to thermoforming (vacuum forming) |
Related technology information

Related event information

Related inks