Adding High Value to Products with FIM/IMD
Adding High Value to Products with FIM/IMD (Part 3)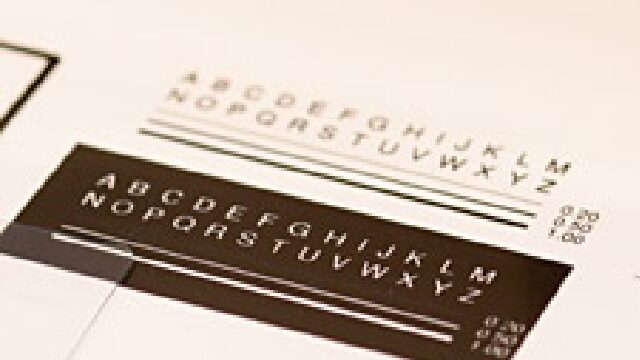 In this issue, we will introduce actual examples of possible designs enhanced by combining "FIM/IMD" and "Various Printing Methods".
"FIM/IMD" is a new decoration method (substitute for painting) that can achieve results that would be too difficult to achieve with painting.
Definition of FIM/IMD:
FIM stands for "Film Insert Molding." IMD stands for "In-Mold Decoration." Both processes, FIM and IMD, involve "Inserting screen printed film into a mold and creating a product through the integral molding method."
(A) Luxury feeling with Jet-black
Glossy Deep Black improves the look of the product. Shiny decorations give a lacquer-like luxury feeling.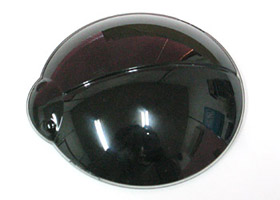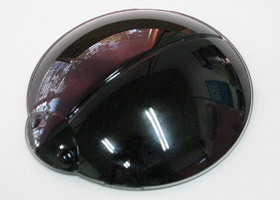 (B) Enhancement of Design Possibilities with FIM Decoration:
"Thin Lines"
Fine textures are possible, which can only be realized through Forming Printing. Very thin lines and very difficult designs and patterns not achievable with painting can be achieved with FIM, and ideal designs can be realized.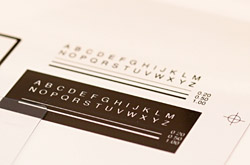 "Color Separation"
Various gradations can be easily achieved through printing. Change of tones and blurring creates 3 dimensional look that appears to have depth. Also a wide range of decorations can be realized with multi-layer printing and multiple colors.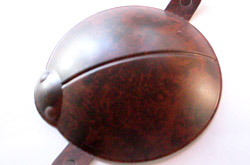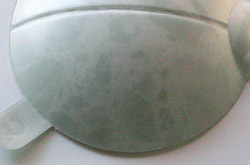 "Further Variations"
Rich standard colors enhance the design potential. The design possibilities and color combinations are limited only by your imagination.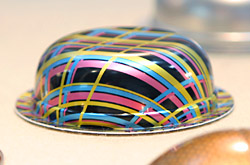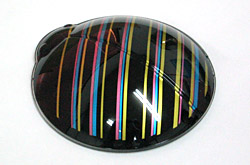 Related event information