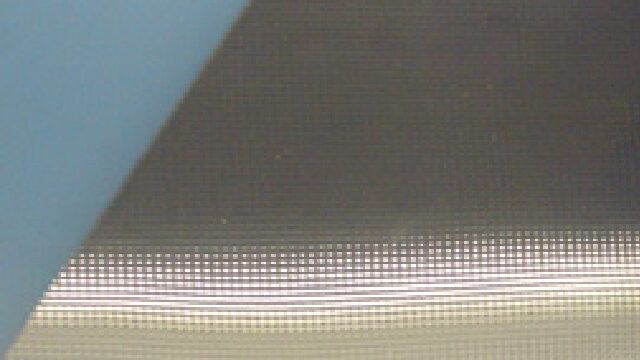 Announcing Teikoku's newly developed MIR Ink, which was introduced in our previous Technical Report Vol.142.
This series of photos will demonstrate MIR Ink's excellent mirror qualities and its spectacular gloss finish.
1.Excellent Mirror Finish
This newly developed MIR Ink provides an excellent real mirror finish.
The following photos show objects reflected on a surface printed with MIR Ink.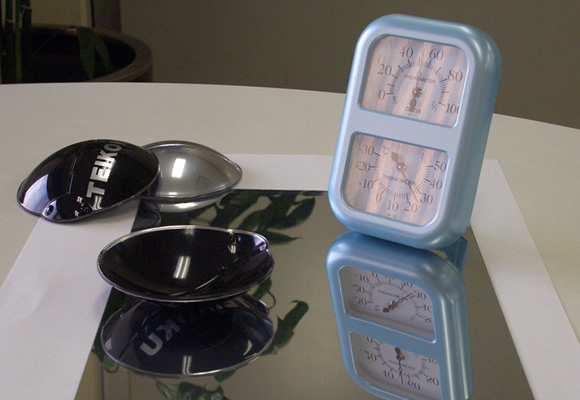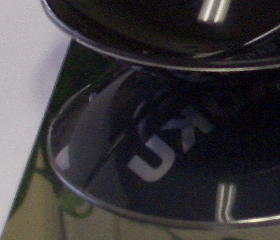 Even black mirror ink provides an excellent Reflection.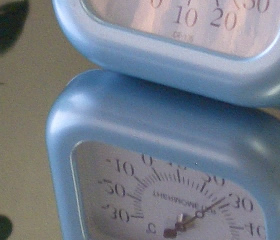 Every detail of the thermometer is reflected.
As shown below, objects both near and far are clearly reflected.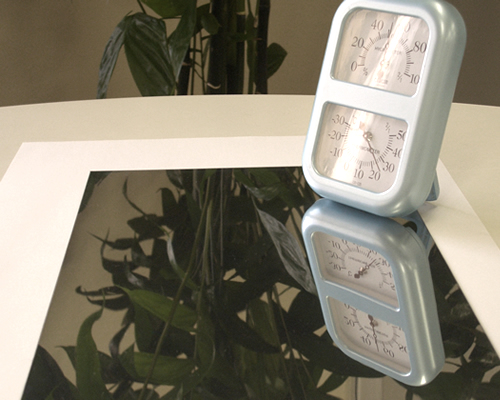 This photo taken from above the surface printed with MIR Mirror Ink is another.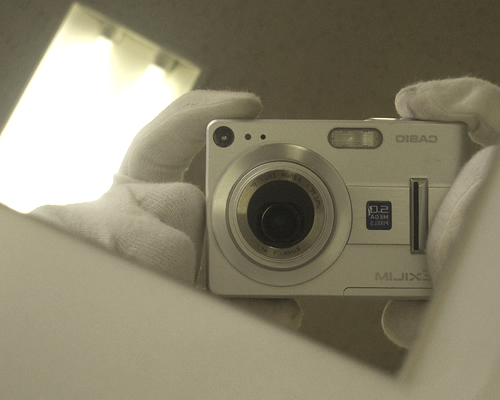 2.Various types of glossiness under different lighting conditions
With the excellent reflection capabilities of MIR Ink, its superior glossiness will be evident under many different color lights.
For any given MIR Ink color, the mirror finish will appear different when viewed under different wavelengths and intensity of light.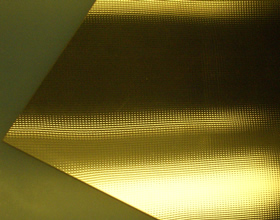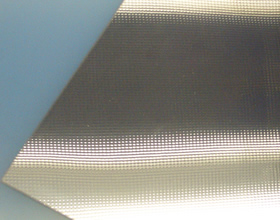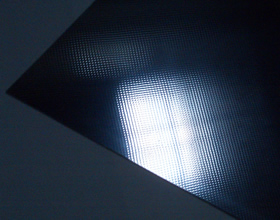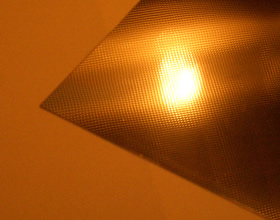 3.Standard Colors (Actual color might be slightly different from the photos shown below)
There are several standard colors to choose from. The following photos show some examples. Actual colors may differ from the sample photos, please contact Teikoku for further confirmation of the actual colors.
In addition to standard colors, MIR Ink has a wider selection of colors which can be matched to your specifications.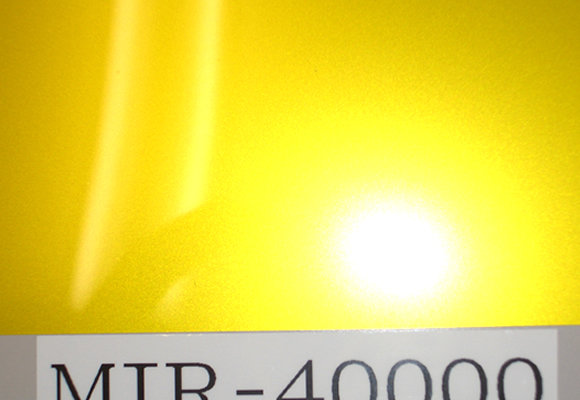 Please contact Teikoku if you require more information regarding color matching.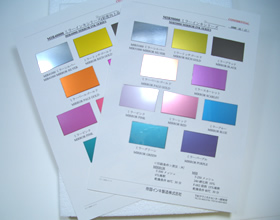 This sample shows good example of gloss finish.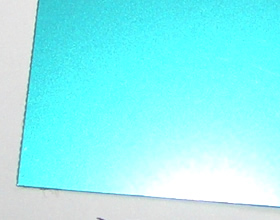 Sample of Mirror Green finish.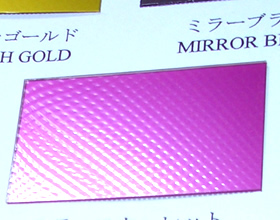 Sample of Mirror Scarlet finish.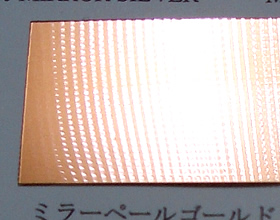 Sample of Mirror Pale Gold.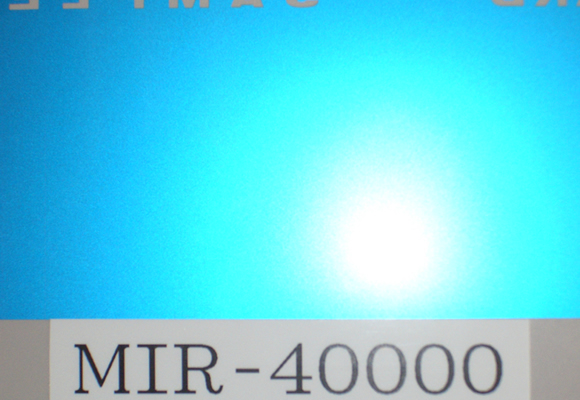 4.Special Features of MIR 41000 Mirror Silver
* Superior Printability
Compared with other mirror inks, MIR 41000 provides better thixotropy, suitable viscosity, and good printability. It is suitable for printing patterns such as solid and convex letters.
* Excellent mirror finish and printability at competitive prices
Compared with MIR 8100 Mirror Silver, MIR 41000 has better mirror finish and printability at competitive prices.
* Eco-friendly
Eco-friendly since hazardous substances such as metallizing plate and chlorine vinyl acetate copolymer are not used.
Comparison chart for MIR 41000 Mirror Silver
he following chart is the result of experiments done by Teikoku for purposes of comparing MIR 41000 with Teikoku's MIR Series inks and another company's ink.
Rating: 5 Superior ←→ 1 Inferior
 
Mirror Finish
Printability
No blur when printing
Printing Condition
Conveyer Drying
Conveyer Drying
Good printing under High humidity and temperature
 MIR41000

4.5

4

5

4.5

5

 MIR31000

3.5

3.5

3.5

4

5

 MIR-8100

4

3.5

3

4

3

Another Company's
ink similar to MIR-8100

3

3.5

2

4

4
Related technology information

Related event information